New costumes have been added to the costume page! Check them out!

9.15.14 >> NEW – Race Queen Asuka

9.15.14 >> NEW – Race Queen Asuka
---
GUEST ANNOUNCEMENT
I'll be a guest for the upcoming convention- Krakencon! It is held in Oakland, CA and will be on October 4th and 5th.
I'll be putting on a couple of panels, judge masquerade, and have my very own booth selling items! Please come out and support this local event!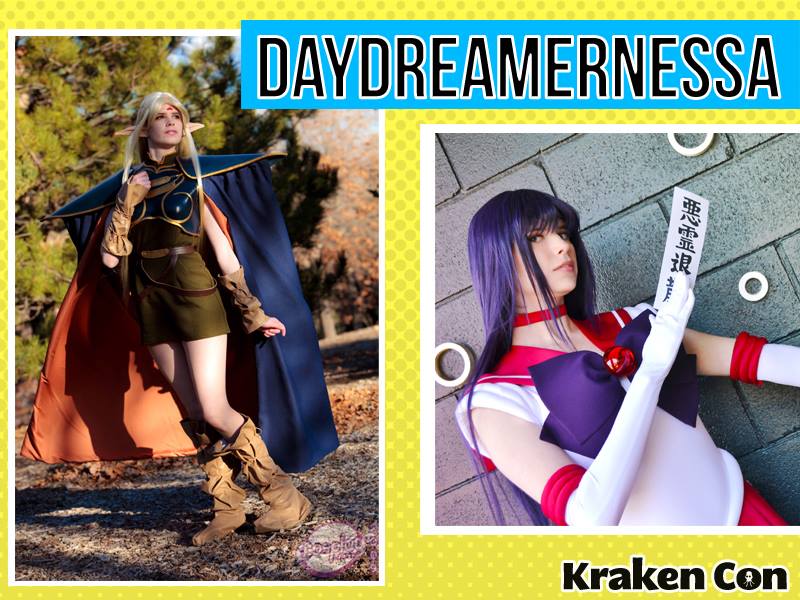 ---
WELCOME!
Welcome to Eternal Daydream! This is my place to showcase my work as a cosplayer, artist, as well as reports and press coverage of the events I attend!

Make sure you check out my Costumes page which includes information, pictures, and sometimes videos within the individual costume pages. The Press-Events page is dedicated to performances i have been apart of, and the Printed Media page is dedicated to magazines, books, etc. that I have also appeared in!
-Daydreamer Nessa